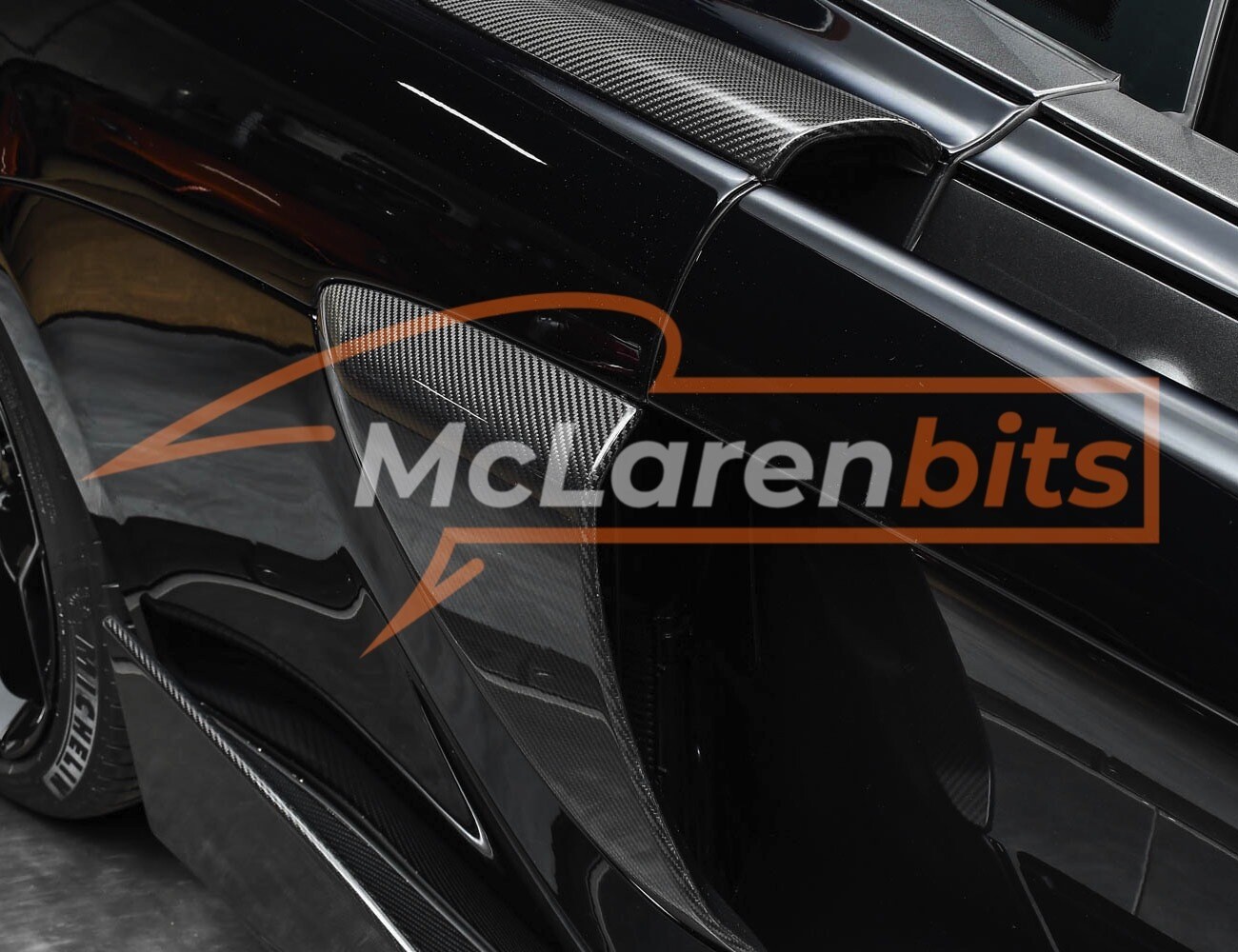 600LT carbon fiber aero package upgrade
SKU 600LT-MCB-199
#Free shipping #Aftermarket replacement part #Upgrade
Product Details
McLaren 600LT carbon fiber aerodynamic package upgrade.
This is an aerodynamic upgrade work of art; we produce each part in an autoclave with Japanese prepreg dry carbon fiber Toray.
All components of this project are made in 100% exposed dry carbon fiber V weave "MSO" pattern, lightweight and stiff, and durable in time.
This aero package will suit the 600lt, the 570s, the 570gt, and the 540c.
Contact us regarding the shipping cost and availability.
---
The McLaren 600LT Coupe and Spider carbon fiber aerodynamic package :
Front lip assembly with top cover, side cones, and undertray panel
P1 or senna hood
Front fender with louvers "MSO" style
Side mirror caps
Side skirt set
Side intake panels set
Engine cover without a mesh
Tail boot
Spoiler assembly
The rear bumper diffuser assembly
Diffuser undertray panel
---
Available in the material are as follow:
Primed ready to paint with exposed portions of dry carbon fiber glossy finish
100% dry carbon fiber " autoclaved prepreg" V weave glossy or matte finish
exposed dry forged carbon fiber glossy finish
A mix of dry carbon fiber V weave and Dry forged carbon.
---
Thanks for your business!
Save this product for later