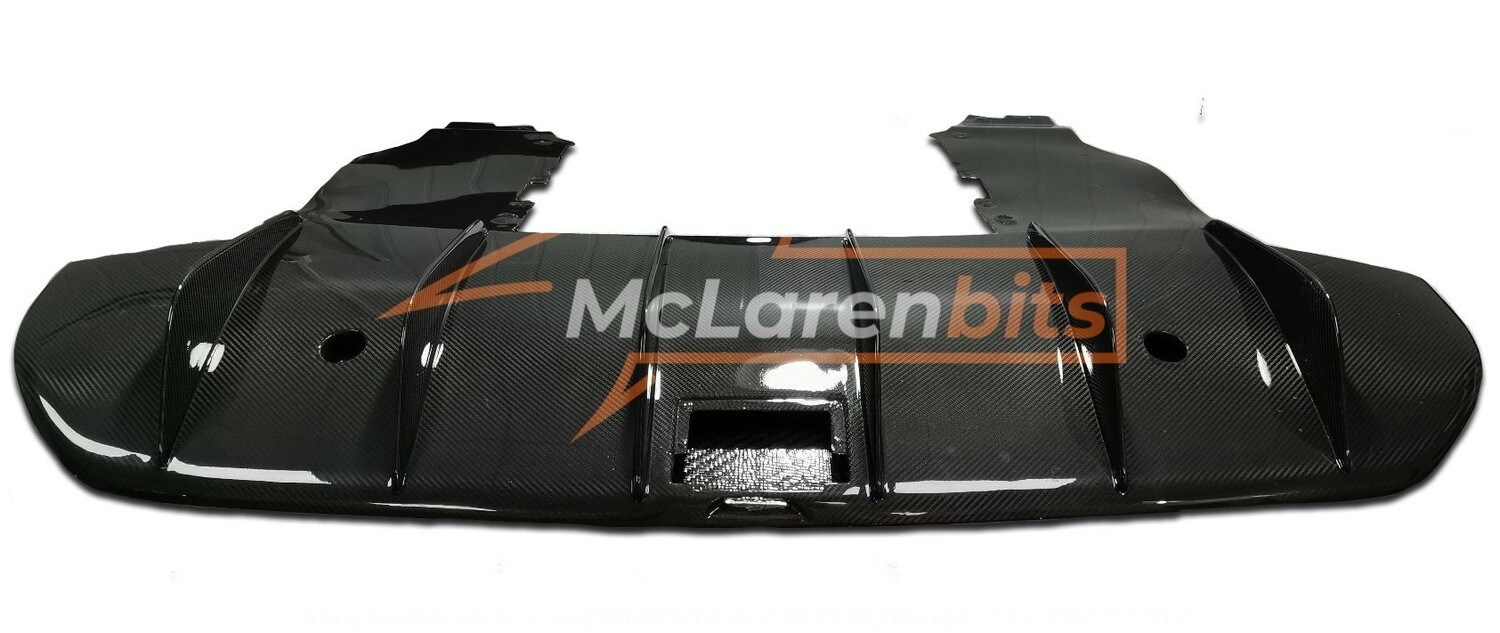 765LT Diffuser
SKU 765LT-MCB-219
#Aftermarket replacement part #Upgrade
Product Details
This part will suit the Mclaren:
765LT coupe and spider
Manufacturer Article Number:
765LT-MCB-219
McLaren 765LT diffuser in carbon fiber
McLaren 765LT coupe and spider diffuser is a replacement part. It is produced in a 100% dry carbon fiber structure, giving the component a lightweight but superior stiffness, aerospace strength, & durability.
Available in the material as follow:
Visible carbon fiber V-weave
Visible forged carbon fiber
Mclarenbits is an independent aftermarket carbon fiber manufacturer for the McLaren sports car community.
---
Are you looking for genuine Mclaren 765LT parts?
We have access to all McLaren Genuine parts.
Please tell us what you need: body parts, mechanical parts, brake system components, and more. We make you the best offer possible.
Have you had an accident? Please provide us with the damage pictures; we quote and supply parts in no time.
Our paint service makes sure that your parts will be painted with McLaren's original material and match your car's color.
---
McLaren 765LT tuning evolution
We work with the best in the business: NOVITEC body components and customization programs.
Bring your McLaren sports car to a new design level and tuning with the full range of Mclarenbits or Novitec manufacture.
---
McLaren 765LT forged wheel.
McLarenbits handles custom design wheel production. Contact us for more details.
---
You have a special request or questions, contact us at +66 852 500 117
Thanks for your business!
Save this product for later