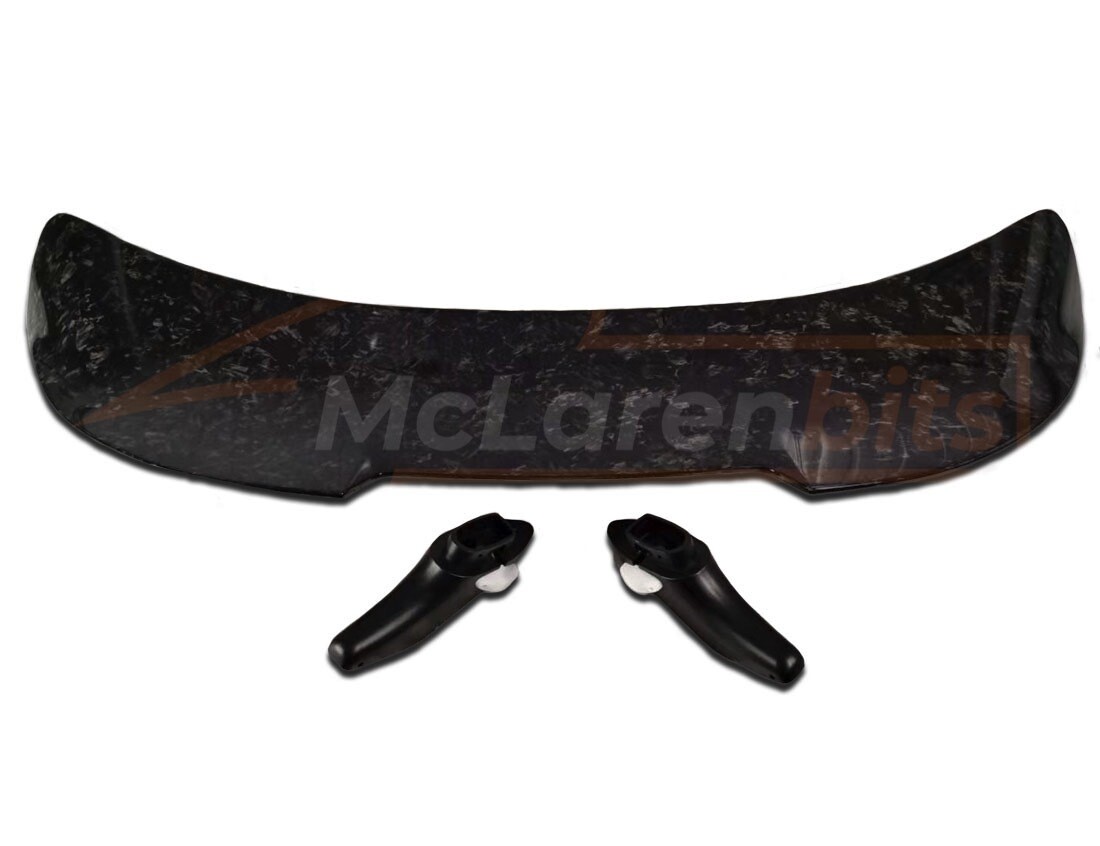 Airbrake set
SKU 720S-MCB-382
#Aftermarket replacement part #Restyling
Product Details
This part will suit the Mclaren:
720S Coupe and Spider
Manufacturer Article Number:
720S-MCB-333
McLaren 720s airbrake set, 765lt design

The 765lt design airbrake set is produced in 100% prepreg dry carbon fibre structure that gives the part a lightweight but superior stiffness, aerospace strength & durability.
The airbrake set includes:
The airbrake
The two extension legs
The under fairing
---
Remark:
The instalment of the 765lt design airbrake set must be as one part; it can't be disassembly to install the components separately on another 720s.
The installation of the 765lt design airbrake set must be in combination and only with the 765lt design rear bumper assembly.
After installation, a calibration of the airbrake movement with the McLaren software is necessary.
---
The part is available in the material as follows:
100% Exposed prepreg dry carbon fibre V-weave (herringbone).
100% exposed prepreg dry forged carbon glossy finish
---
Contact us for parts technical details, availability and shipping costs.
Whatsapp +66 852 500 117
Info@mclarenbits.com
---
McLarenbits is an independent manufacturer of aftermarket dry carbon fibre parts for the McLaren sports car community.
Thanks for your business!
Save this product for later