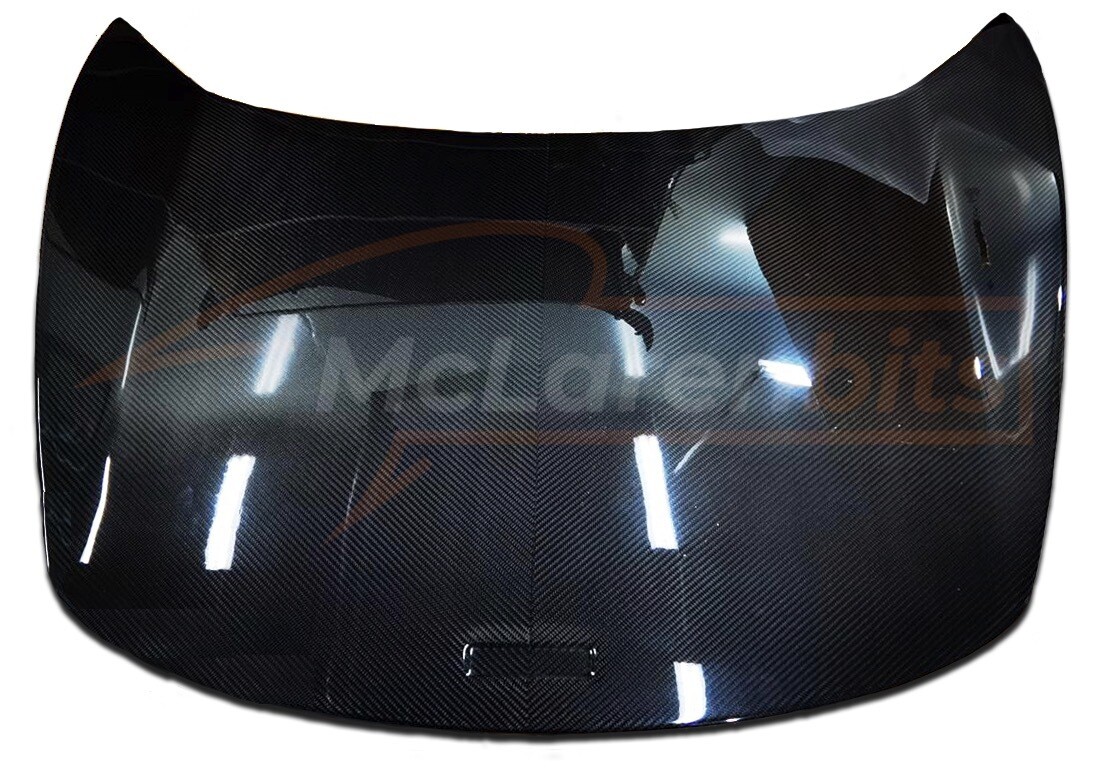 Front bonnet
SKU MCB-MP4-4
#Free shipping #Aftermarket replacement part #Upgrade
Product Details
This part will suit the Mclaren:
MP4-12C
Manufacturer Article Number:
MCB-MP4-4
Mclaren Genuine part number:
1211A5931CP
McLaren MP4-12C front bonnet in carbon fiber
- Produced in 100% dry carbon fiber structure.
- This OEM design bonnet is a direct replacement part; Fitted in the same way as the OEM components without modification.
---
Features:

Replace the OEM part 1211A5931CP
Dry carbon fiber 3k twill or V weave
Aerospace technology makes the part lightweight, stiff and durable.
Anti UV clear coat glossy or matte
This hood is lighter by 4 kg than the genuine hood in aluminum.
Precision fitment
Shipping cost & insurance included in the part cost
---
Contact us for a special offer, parts availability, and shipping cost.
Whatsapp: +66 8 525 00 117
Email: info@mclarenbits.com
Save this product for later