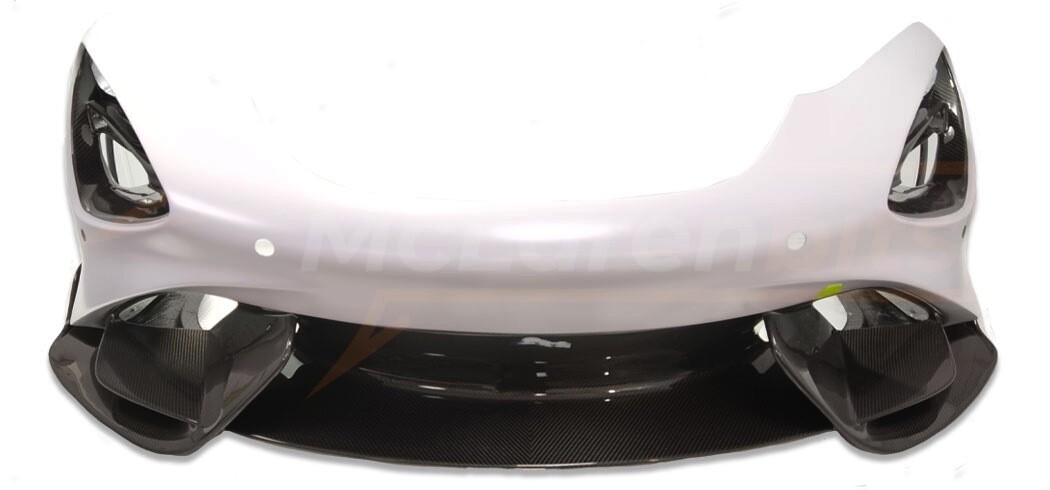 Front bumper assembly
SKU 765lt-GEN-288
#McLaren Genuine replacement part
Product Details
This part will suit the Mclaren:
765lt Coupe and Spider
Brand Name:
McLaren Genuine
Manufacturer Article Number:
765lt-GEN-288
McLaren 765lt front bumper assembly

The 765lt front bumper assembly is a genuine McLaren part produced in 100% prepreg dry carbon fibre structure that gives the piece a lightweight but superior stiffness, aerospace strength & durability.
The front bumper assembly includes:
The top cover
The splitter
The headlight insert
---
Front bumper Compatibility with McLaren cars
Mclaren 765lt Coupe & Spider all years
---
The part is available in the material as follows:
100% prepreg dry carbon fibre V-weave (herringbone).
---
Contact us for parts technical details, availability and shipping costs.
Whatsapp +66 852 500 117
Info@mclarenbits.com
---
Thanks for your business!

Save this product for later