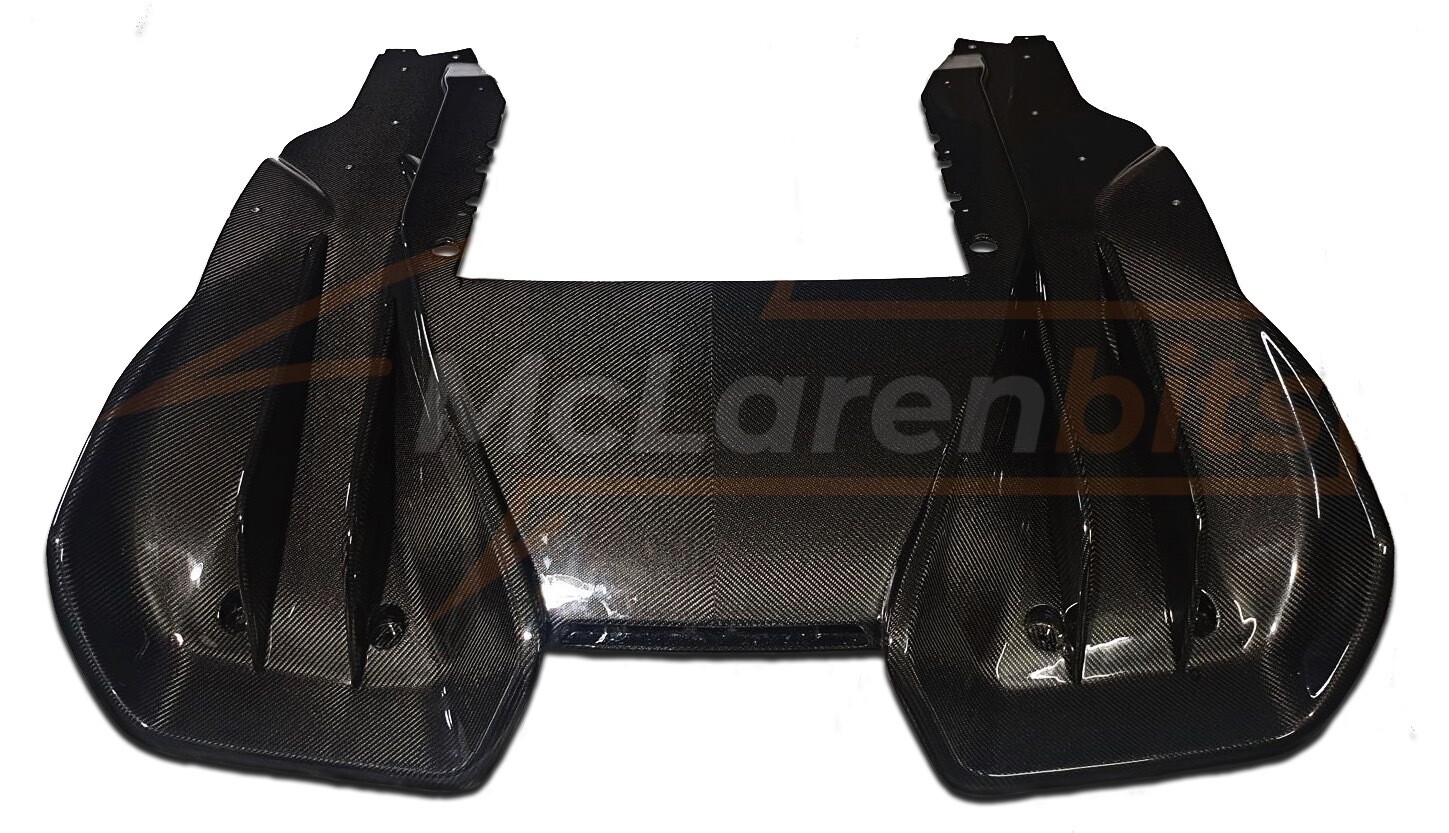 RZR Fuji Speedway diffuser
SKU RZR-MCL-35
#Aftermarket replacement part
Product Details
McLaren MP4-12C & 650s RZR Fuji Speedway rear diffuser
- The Fuji Speedway diffuser suit the McLaren MP4-12C and the 650s; it is produced in carbon fiber V weave glossy finish.

- RZR team developed this custom design with the Japanese FUJI Speedway in mind, elegant and stylish addition to the McLaren sports series MP4-12C and Superseries 650s.

- We have stock in the USA, contact us regarding the part availability and shipping cost.
---
Features:
Carbon fiber V weave "Herringbone."
Direct replacement part will be installed in place of the genuine diffuser
Technologic and stylish upgrade
---
Contact us for parts availability, and shipping cost.
Whatsapp: +66 8 525 00 117
Email: info@mclarenbits.com
Save this product for later