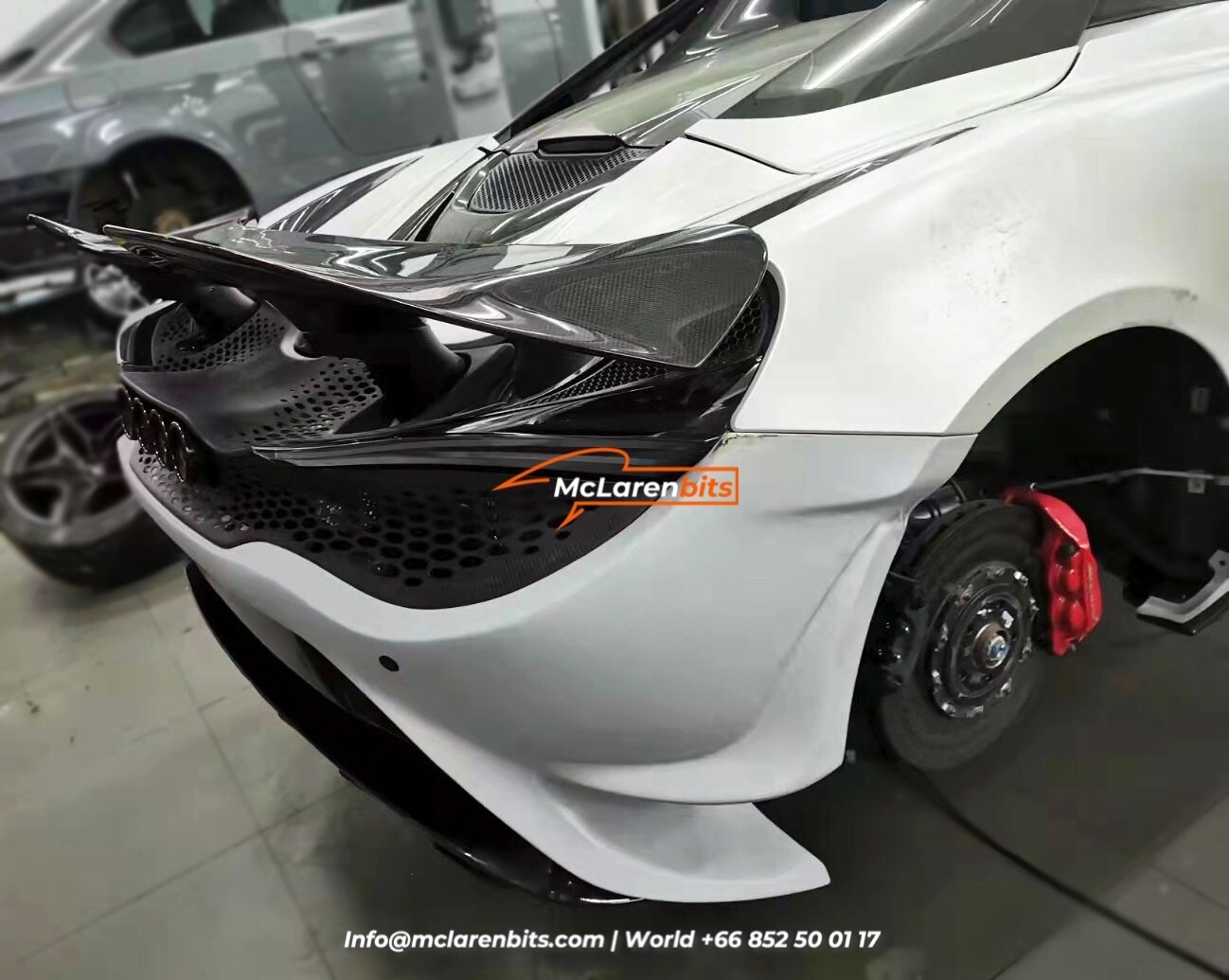 Rear end conversion
SKU 720S-MCB-888
#Aftermarket replacement part #Restyling
Product Details
This part will suit the Mclaren:
720S Coupe and Spider
Manufacturer Article Number:
720S-MCB-333
McLaren 720s rear end conversion to 765lt design

All the 765lt conversion components are produced in 100% prepreg dry carbon fibre structure that gives the part a lightweight but superior stiffness, aerospace strength & durability.
The rear-end conversion includes:
The rear bumper with centre mesh
The diffuser
The side bumper end plate
The airbrake with extension legs and under mesh
The exhaust tail (765lt design)
---
Remark:
The rear-end conversion set is straight forward instalment.
The airbrake must have a movement calibration with McLaren software.
The exhaust tail uses the stock 720s mounting points
All the conversion components use the same mounting points and bracket as the 720s stock mounting.
---
The part is available in the material as follows:
100% prepreg dry carbon fibre primer with exposed V weave or forged carbon fibre
100% Exposed prepreg dry carbon fibre V-weave (herringbone).
100% exposed prepreg dry forged carbon glossy finish
---
Contact us for parts technical details, availability and shipping costs.
Whatsapp +66 852 500 117
Info@mclarenbits.com
---
McLarenbits is an independent manufacturer of aftermarket dry carbon fibre parts for the McLaren sports car community.
Thanks for your business!
Save this product for later