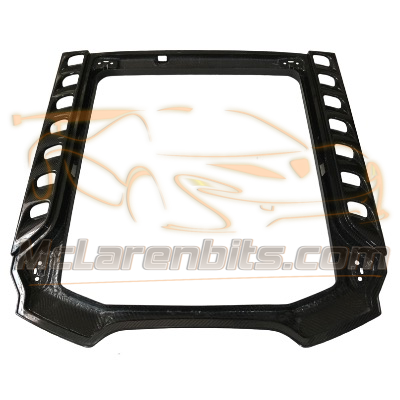 12C & 650S rear hatch glass frame panel
SKU MCL-12
Product Details
-This OEM design rear hatch glass frame panel suit the McLaren MP4-12C and the 650s, it is produced in 100% dry carbon fibre twill weave or as optional in V-pattern or forged carbon, matter or glossy finish. The dry carbon fiber structure that gives to the part a superior stiffness, aerospace strength & durability.
-Our Rear hatch frame panel is a direct replacement parts, fitted in the same manner as the OEM components without modification.
-All your replacement parts are manufactured in the matching factory pattern.
Features:
* 100% dry carbon fiber
* Perfect fitment

* Aerospace strength & durability
* Lightweight
* Perfect upgrade
Save this product for later