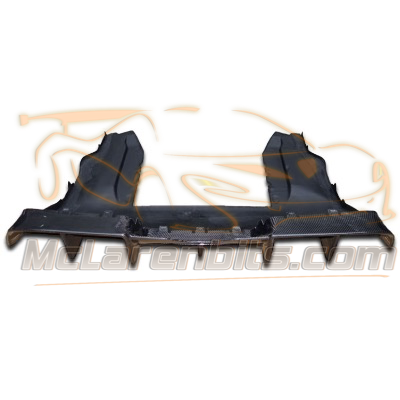 12C & 650s diffuser GT design
SKU MP4-12
Product Details
-This GT design rear diffuser suit the McLaren MP4-12C and the 650S. Produced in CFRP carbon fibre structure that gives to the part a superior stiffness, aerospace strength & durability.
-The GT diffuser is designed to accelerate the airflow under the car, creating an area of low pressure that increase the downforce; "A significant improvement regarding the downforce, the weight and the design".
-This diffuser is a direct replacement part, fitted in the same manner as the OEM plastic diffuser without modification.
-We produce our parts in the matching factory pattern.
Features:
* Carbon fiber
* Increase the downforce
* Perfect fitment
* Aerospace strength & durability
* Lightweight
* Perfect upgrade
Save this product for later